by Jennifer | Jan 13, 2022
Back in 2004, there was only one game launcher, known as Steam. At that time, players required to install the Steam launcher on their PCs to play the best First-person Shooter game, Half-life 2. In short, the developer needed players to download an annoying client to play the game. But now, there are many alternatives, offering astonishing growth and a fantastic approach to curation by introducing dozens of features. 
Nowadays, why you need a game launcher when you may play video games without them? Many famous publishers are launching their launchers to run the specific game smoothly; on the other hand, they are also introducing third-parties games to their libraries. Approximately 15 years later, there are dozens of Game Launchers, such as: Origin, Steam, UPlay, GOG Galaxy, Epic Games Store, Discord, Battle.net, Bethesda, Itch.
Video games would be purchased on Steam, downloaded from Steam Servers, and it provides you with a common online platform allowing you to install different apps that let you experience multiplayer options such as GameSpy or XFire. You should know that the said game would be updated automatically via the Steam Removing feature.
Steam (The most Popular Game Launcher)
Released in 2004, Steam is one of the best Game Launcher that lets you play thousands of paid and free video games by merely installing its Client on your Desktop. It enables you to make a collection of your favorite games and play them whenever you want. Many indie developers have an opportunity to publish their game over Steam to sell and earn money from there. Steam introduces many sales on special events to boost the revenue and its traffic and offers a variety of games at the cheapest prices. After the release of Epic Games Store, the majority of users left Steam to join it because of attractive offers and exclusive discounts, as well as Epic Games Store is charging less from developers as compared to Steam.
Steam has introduced many achievements for players and offers them upon completing the assigned tasks. Players can trade using steam cards and can unlock additional content. Using the Steam wallet, players can purchase their favorite games and can add them to their collection. Social interaction feature will allow players to communicate with each other to have fun while using the review system, and players can share their thoughts. You can easily judge which game is perfect for you by merely reading the reviews given by other players who had purchased and played the game.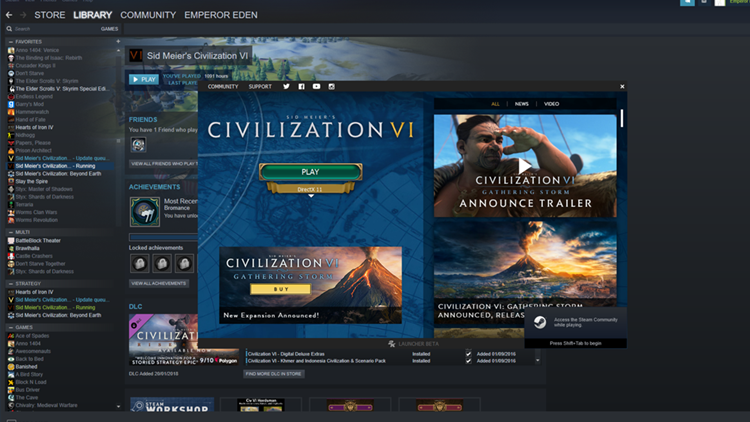 Epic Games Store
Epic Games is the studio that released Gears of War, Unreal Tournament, and the most popular Battle Royale game, Fortnite. After the release of Fortnite, Epic Games had decided to launch its online storefront that was tied to the company's Launcher. Although the move was sudden, not unexpected. Fortnite has required a launcher to run, and the game is enjoying hundreds of millions of gamers across the world who installed the launcher to play the game. Similar to Steam, players required to install the Epic Game Launcher on their PCs to play the world's most popular game, Fortnite.
Epic Games Store Exclusive
Besides Fortnite, Shadow Complex, and Unreal Tournament, Epic Games Store is offering dozens of exciting titles like Ashen, Bastion, Hades, etc. to play. Moreover, the store is also hosting a set of exclusives, including Smashing Hit Journey, and Genesis Alpha One.
Some Unique Features
Epic Games Store had promised to offer two freebies for each month, starting with December 2019, and the first freebie is Subnautica.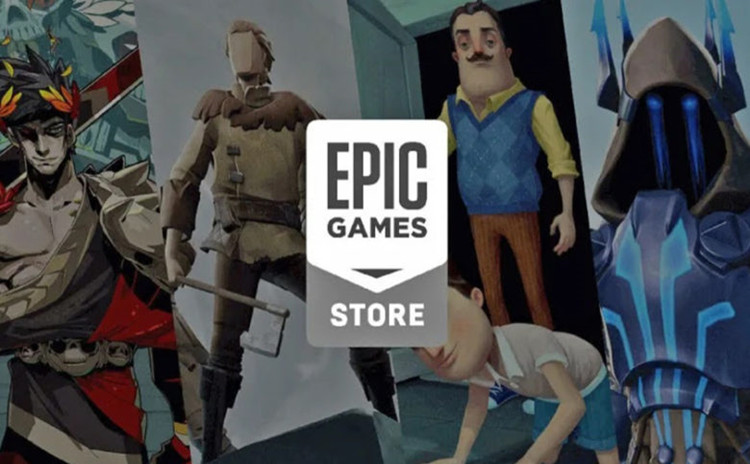 Origin 
Launched in 2011, a few months before the release of Battlefield 3 by EA (Electronic Arts). Before the release of Origin, EA sold all of its anticipated games via Steam, and for this, it required to share profit with it. But the company decided not to share anything with Steam because it wanted to keep full profits; therefore, it released Origin to sell its own game. After the release, EA has pulled all of their titles from Steam. Players who owned EA games from Steam will be able to keep them, but all future games could be purchased on Origin Game Store designed by EA. The platform comprises the Origin Launcher, as well as Origin Storefront, but you can buy games directly using its game launcher without visiting the browser.
Origin Game Launcher Exclusives
The Game Launcher contains many exclusive titles, including Dragon Age, Mass Effect, Dead Space, Battlefield, Madden, and more. Some indie games designed by Indie studios are also published by EA, including A Way Out and Unraveled.
Prominent Features
After installed Origin Launcher on your PC, you can easily Origin Access – a fantastic service for those who want to play many games for the monthly lowest subscription. Paying $5 per month or $30 per year will grant you access over more than 150 games, including FIFA 19 and Battlefield 5.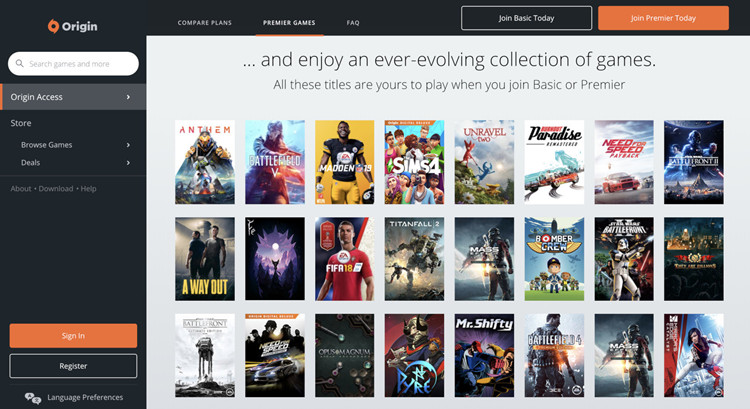 PUBG Game Launcher
You better know how PUBG has taken over the gaming industry with a storm and generated millions of millions after having so many players. PUBG has released both versions for PC and mobile, and you are also capable of playing PUBG Mobile version over PC using Tencent PUBG Mobile Emulator because PUBG Mobile is free, but you have to pay for playing the PC version. To run PUBG on PC, you require Steam Launcher. You can purchase the game from Steam and can install it on your PC to run.