What is Overclocking?
Overclocking refers to the action that increases the operating speed of a certain component. In computing, overclocking is the practice of increasing the clock rate of a computer to exceed the manufacturer's designed limits and improve the processor performance. Generally, what we overclock to improve PC performance include CPU, GPU and memory card. Here we are going to introduce some methods to overclock your CPU and GPU for better use.
Sometimes, to boost game speed and improve in-game performance, the gamers would like to overclock CPU/GPU to make a difference. Even if they already have high configuration of their PCs.
---
The differences before & after OVERCLOCKING
There are some practical tests about Intel, AMD and Nvidia CPU/GPU overclocking from 3DMark test lab. According to the test results, a computer seems to get higher scores of its CPU, GPU and graphics card after overclocking. You can check the detailed scores here: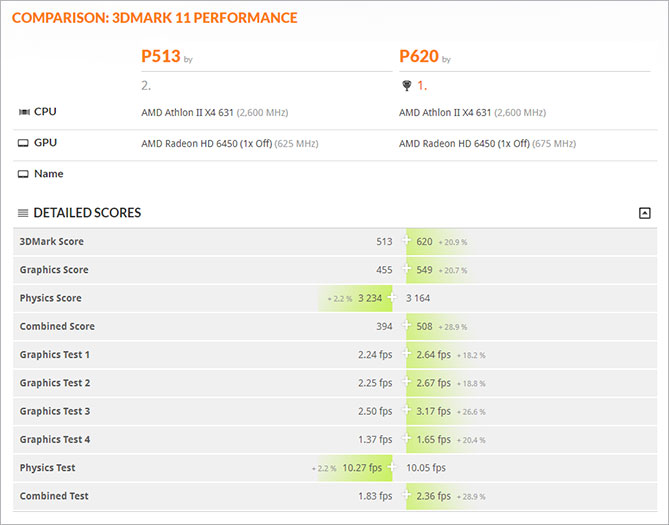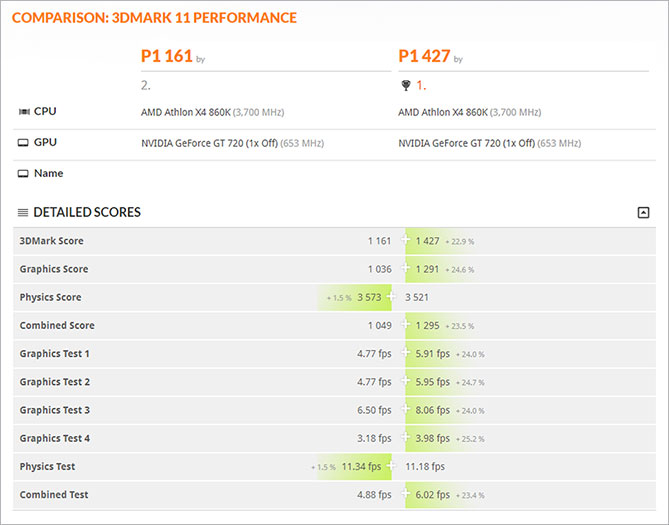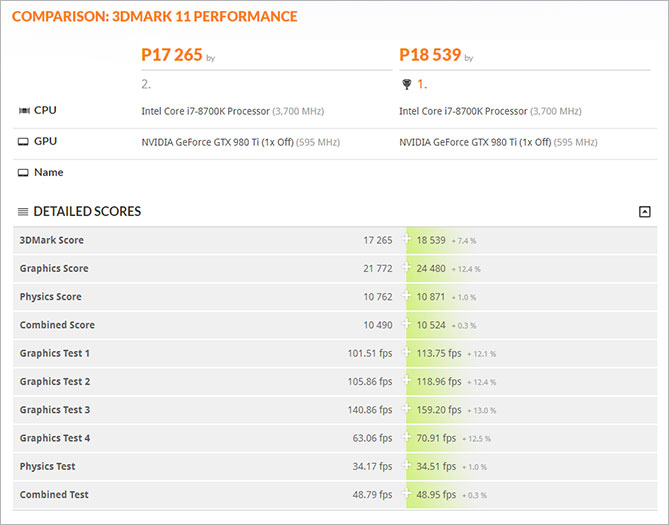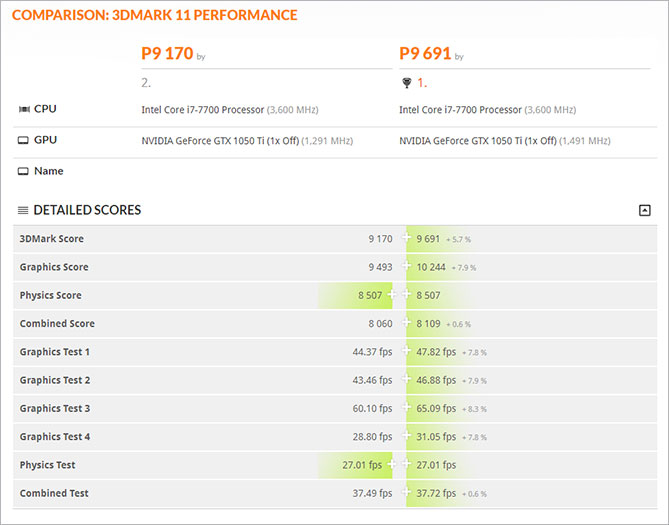 Data from:
https://www.3dmark.com/compare/3dm11/13525499/3dm11/13525842
https://www.3dmark.com/compare/3dm11/13527331/3dm11/13527393
https://www.3dmark.com/compare/3dm11/13527442/3dm11/13527458
https://www.3dmark.com/compare/3dm11/13525748/3dm11/13525773
The test results show that the lower your computer configuration is, the better overclocking result you will get. So it's time to explore extra performance of your old PCs now!
---
How to Overclock Your CPU & GPU?
In fact, CPU manufactures develop the motherboard differently. So if you want to overclock your CPU, remember to check your components first. Overclocking is risky, please be careful. Ensuring that your CPU/GPU can be overclocked, you can try the following methods.
Method 1

Change the Circuits (The Jumper)

This method requires you to open your computer host and change the circuits inside. The means that motherboard, graphics card... with a lot of small squares on the plastic cap, whose interior is metal. It's role is to change the circuits. Some technicians will change the circuits of their PCs to overclock.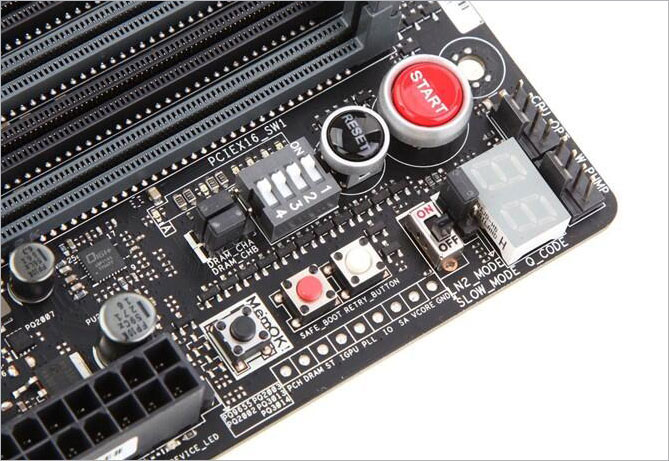 Method 2

Change BIOS Settings

You can also overclock CPU/GPU through BIOS settings.Generally, the manufactures make all the settings of a computer as default,which is not pinned with the highest performance. So you can change some of theBIOS settings to overclock your PC and improve your gaming experience.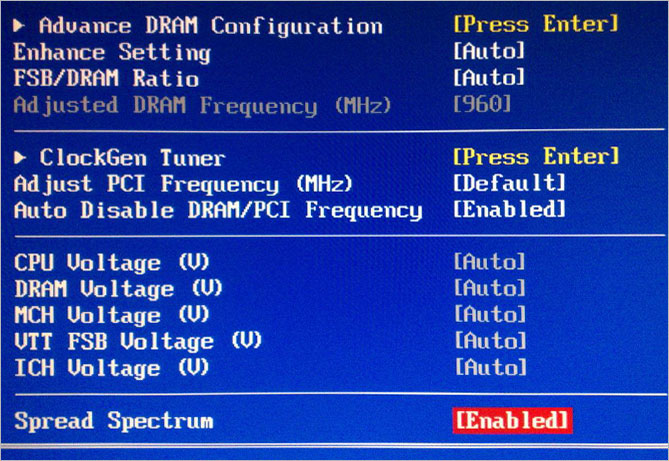 Follow the steps to change BIOS settings:

Reboot your PC and press the BIOS key;
Common BIOS key by the brand
ASRock: F2 or DEL
ASUS: F2 for all PCs, F2 or DEL for Motherboards
Acer: F2 or DEL
Dell: F2 or F12
ECS: DEL
Gigabyte / Aorus: F2 or DEL
HP: F10
Lenovo (Consumer Laptops): F2 or Fn + F2
Lenovo (Desktops): F1
Lenovo (ThinkPads): Enter then F1.
MSI: DEL for motherboards and PCs
Microsoft Surface Tablets: Press and hold volume up button.
Origin PC: F2
Samsung: F2
Toshiba: F2
Zotac: DEL

Find out the chipset you want to adjust and change its frequency and voltage. The rule of changing BIOS settings is to appropriately increase frequency and adjust voltage while extracting as much heat as possible so the system remains stable.
Note: The two methods mentioned above require extremely high professions, please be careful trying if you don't know much about computer techniques.
Method 3

Use Smart Game Booster

For beginners, manually changing your hardware devices' configuration or the system's default settings to overclock your CPU or GPU are not easy. Without proper operations, it may destroy some hardware components. To greatly decrease the risk of increasing your computer's clock rate, we recommend the best overclock program - Smart Game Booster. It's a game booster also overclocking software designed to improve your game speed and performance. With Smart Game Booster, you can just overclock your Windows PCs inside the program in one click.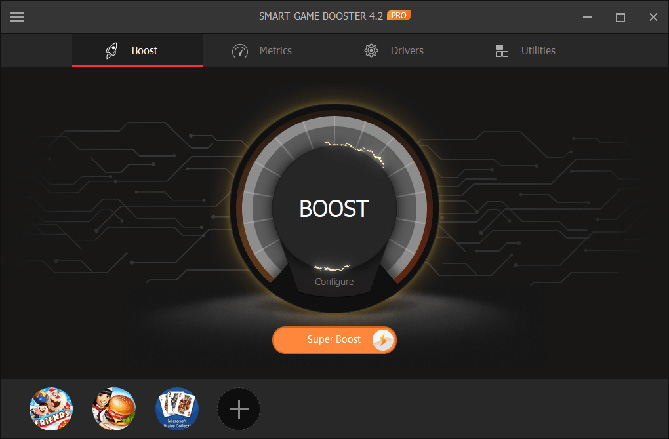 To make the overclocking available and effective, Smart Game Booster will analyze your PC conditions first, then provide a one-stop solution to overclock your Intel, AMD and Nvidia GPU. The one-button "BOOST" allows to end any unnecessary processes and release more computer RAM when you are gaming. Also, it offers you a "SUPER BOOST" choice to overclock your PC efficiently.
---
The Cautions of Overclocking
Overclocking is beneficial to improve system performance and boost game speed, but it has disadvantages too. You may face the following problems after overclocking your CPU and GPU.
Your PC temperature is getting higher. This is because the CPU and GPU are running at higher frequency, the computer cannot release so much heat itself. In this case, you need a better cooling system and have it running at the highest speed.
1
It will reduce the lifespan of your hardware components. Overclocking makes your computer GPU run at higher frequency and relatively unstable voltage, which gives more pressure to the hardware components.
2
You may experience a noisy computer after overclocking. Since the cooling fan is running faster, your computer running sound can be louder and louder.
3
Overclocking can cause incompatibility of some software. Software install and update should be finished with proper system requirements. Overclocking changes some conditions of your system configuration, which causes the incompatibility.
4
Tweaking the system clock rate of the hardware components to overclock a computer will give performance improvement for sure. It causes problems too. As a result, inexperienced users would better try to overclock your CPU and GPU with an overclock tool.
Smart Game Booster uses advanced techniques to help overclock Windows PCs, which makes comprehensive and effective improvements to avoid the disadvantages mentions above as possible as it can. Besides, it provides the solutions to monitor your PC temperature in real time. So don't worry about an overheated PC after overclocking.