by Jeremy | Jan 13, 2022
When you first upgraded to Windows 10, it works fine, and you even feel Windows 10 runs faster than the previous versions. But after running for a while, the system moves slower and slower. There are a numbers of factors for this, no matter what, the situation can be improved. If your computer is running on Windows 10, and you confront with system speed & performance issue, here are the tips. Read this article, and learn how to speed up Windows 10, and boost Windows PC performance effectively with these tips.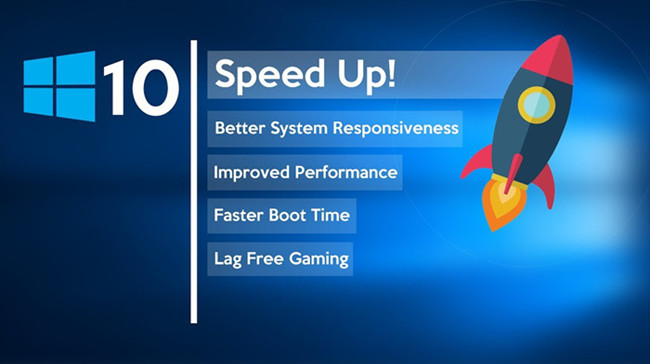 It should be noted that, many so-called helpful tips teach readers to disable these or those features for improving system speed. This is funny, if we cannot use features due to the Windows speedup, why the features are offered, and what's the meaning of the speedup? Here, we talk about how to speed up Windows 10 without compromising its functionality.
Manage Startup Processes
Many programs will install side processes which automatically run every time you start your computer. Among these programs, some of them even run on your system all the time. And many of you won't notice that. Imagine this, you are just browsing some webpages, but you have dozens of programs running on the background. How could your computer runs fast? So, one of the most effective ways to speed up Windows 10 is to manage startup processes.
Without installing other third-party tools, you can directly use the built-in Task Manager to manage and update startup processes. Check and disable those programs with high startup impact.
Press and hold Ctrl + Shift + Esc to open Task Manager. All the startup processes are listed in the Startup tab. Right-click the program and choose Disable. Done.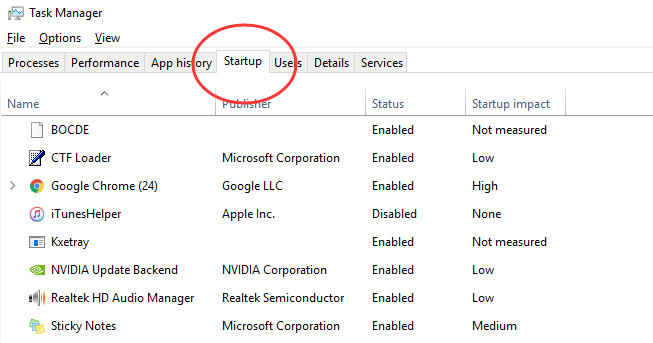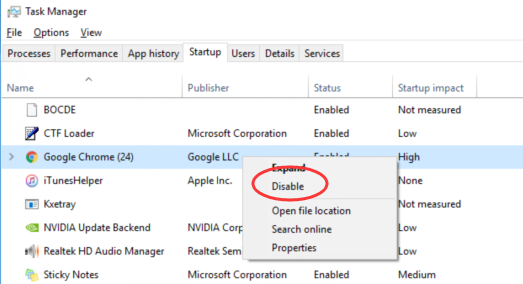 Change Power Settings
If you are experiencing Windows 10 slowdown issue, you can also try to change Power settings to improve: change Power settings to "High Performance" for boosting the computing speed. But you should note that this way will consume more energy. It's up to you, fast speed or electricity-saving.
Here's how to change Power settings: open Control Panel > System and Security > Power Options > open "Show additional plans" > choose "High performance".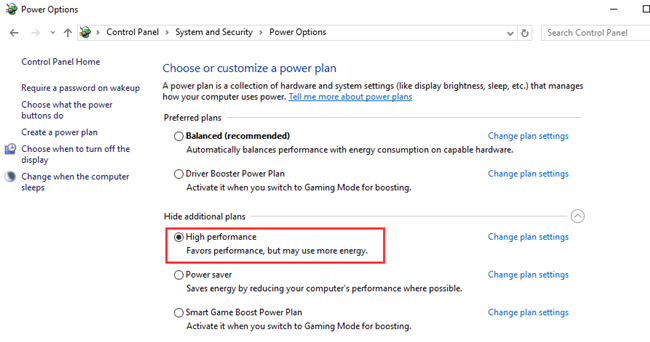 Disk Defrag and Cleanup
Defrag disk can also help speed up Windows 10, you get faster loading speed. There are some tools allow you to defrag disk easily. For example, Smart Game Booster's free Disk Defrag tool will analyze and defrag your disks deeply to free up more storage space and boost the data accessing speed greatly.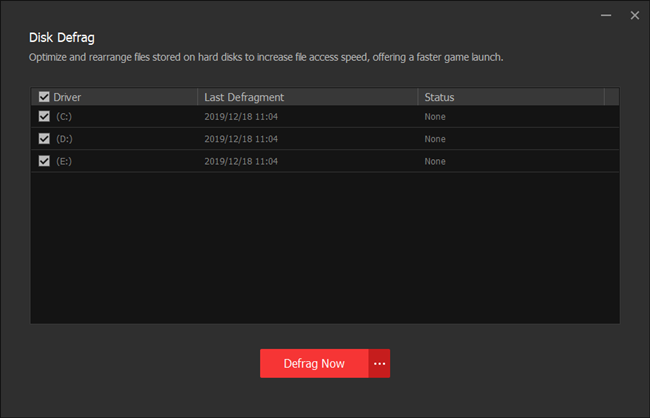 Or, if you don't run disk defragmentation on a regular basis, you take advantages of the Disk Cleanup, which finds and delete unwanted junk files (offline web pages, temporary files or installation files, etc.) on your Windows PC. Search Disk Cleanup in the Start menu, run Disk Cleanup and select the drive you want to clean up. This will bring remarkable effects, especially when your disk is almost full.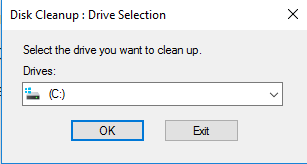 tips
Have you ever tried the Storage Sense? This function can remove temporary files and Recycle Bin items automatically to free up storage space. Go to Settings > System > Storage, and open "Configure Storage Sense or run it now" link to set up.
Install SSD & Upgrade RAM 
Have you ever considered installing SSD drive? In fact, you computer will run much faster with an SSD. No matter you use desktop or laptop, an SSD (or an external SSD) can bring you a noticeable speedup.
When referring to how to speed up Windows 10 especially for businesses or gaming, add more RAM is an option. Usually, you need more RAM than you thought. Make sure you have idea about How Much RAM Do I Need.
There are a number of suspects can affect your computer performance, and slow the system down. You cannot discover and wipe out all the possible factors, all you can do is to optimize the settings and system regularly to get speedup experience.