by Jennifer | Jan 13, 2022
Are you addicted to playing online games? For sure, you might have experienced a high ping issue several times. From PlayerUnknown's Battlegrounds to Rocket League, Overwatch to LoL (League of Legends), the crazy of online gaming has been increasing day by day like never before. In short, the perfect time is running to be an online gamer if you're not but considered it possible if you have a good internet connection. If you don't have a good connection to play games, there's a factor that requires your attention, known as Ping.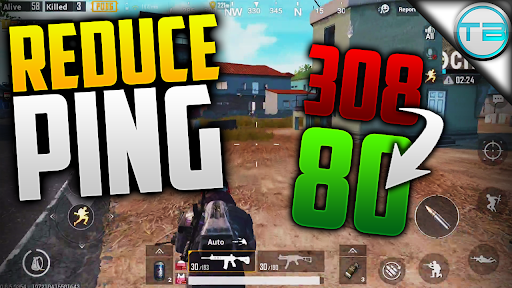 What is Ping?
Ping is a system that estimates how much time your PC or mobile device will take to fetch data from a particular server using the Internet connection. Nowadays, the online gaming community is facing a common problem of "Ping" when it comes to playing online games. Therefore, gamers tend to find out several ways that they can use to make their ping low while playing PUBG, Fortnite, and other online games. The lower ping directly supports the performance of the gamer in online games. Lower Ping assumes a vital role and lets the gamers boost their performance for better rewards and achievements.
If you are looking for some helpful ways for lower pings, then you're at the right place as we compiled a list for those users who are suffering the said issue, because sometimes achieving lower ping might come as an issue.
How to Lower Ping? 
The lower ping can be achieved by following a few steps correctly. Note: You can only make lower ping without any issue if you thoroughly follow the steps mentioned in the list.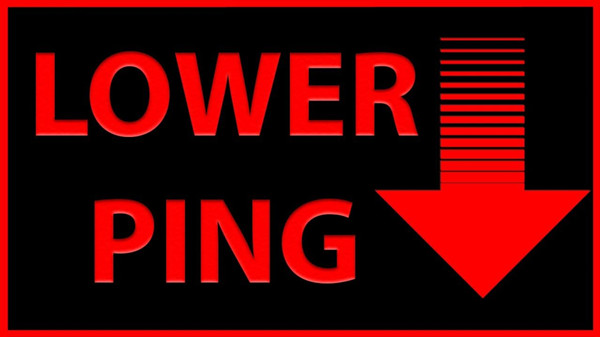 Choose Nearest Server
Playing online games with other players is too much fun, but at the same time, suffering from high ping could completely smash your gaming experience as well. Therefore, whenever you are playing any online game with fellows, you should keep an eye on the Ping system if you choose a server far away from your country. The best solution is to select the server that is nearest to your location to avoid a high ping issue. The nearest server will brilliantly communicate with your PC and would help to lower ping as well. Many online games will let you find the nearest server to your location and connect to your PC through it to start playing the game.
Close Extra Programs running in the Background 
Before starting the game, you must assure that there's no program running in the background. The programs that are running in the backgrounds can consume your Internet Connection, Ram, and Cache Memory to keep themselves active. Ending these programs will help you to reduce the load on your PC as well. Several times your connection to the server will be okay, but the load on your PC makes your game to get lagged in several cases. Therefore, going through a task manager will be helpful for you before starting the game because it will minimize the overall bandwidth.
Turn off Updates 
Although Updates are essential for your PC and keep your system running correctly. Keeping updates on hold could not affect your PC, but on other running updates will disturb your online gaming experience. Therefore, when you must turn off your PC updates before going head and make sure to prevent updates interrupting your online gaming experience.
Besides PC updates, you need to keep an eye on Antivirus updates because those things update regularly and leech on to your internet speed. Making these updates turn off will provide you an edge and help you to decrease ping.
Reset Your Router 
Facing a high ping while playing online games will be a reason for losing a game. Sometimes, the issue can be quickly resolved by merely restarting your router or modem. To do so, you have to turn off your router, wait for only 30 seconds and turn it on to use the internet. The cache will be removed as you make a restart, and it will let you experience a different speed. You can easily restart your router by logging into its admin panel. Cleaning the cache will reduce the ping to a massive extent. Note: there's a difference between restarting and resetting your route.
Remove Dust from Your PC
You might know that dust is the worst thing for your PC and force it to run slow as it will cause overheating since ventilation isn't possible and the processes tend to get slower because of heat. Lots of possibilities are there that your network adapter is creating several issues of lag due to dust.
Use a Wired Connection 
Having a wireless connection could a reason for high ping. Sometimes, routers get clustered with data packets individual then, when you're not only using the device. Because of this, packets will slow down your connection and the outcome you receive in the form of high ping. The easiest way to fix this problem is to get a wired connection.
Decrease Your Ping with Kill Ping and Haste.net
If you don't have enough time to perform all these actions to havelower ping, then here are some more suggestions. You can leave all of your worry on the following applications, such as:
·         Kill Ping
·         Haste.net
These applications will help you to reclaim your connection by defeating Ping and Stabilizing your connection. It doesn't matter whether you are playing Apex Legends, FIFA 20, CS: GO, PUBG, LoL, or Fortnite, Haste.net assures your game won't disturb because of high ping.