by Jeremy | Jan 13, 2022
When referring to the audio-related issue, it is quite common for Windows users, and there are many reasons can cause different audio problems on PC. Recently, we see many people complain about no sound issue after updating drivers. This is a big problem, and it will destroy PC gamers' gaming experience and performance especially. Have you encountered the situation? Today's article will focus on this part, and let's see how to fix no sound after driver update. Generally, the no sound issue can appear after updating Nvidia graphics or Realtek drivers. So, we discuss the solutions respectively in the following.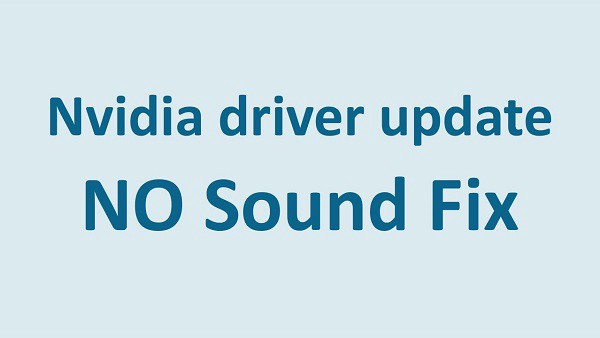 How to Fix No Sound after Updating Nvidia Drivers
*No matter you confront with no sound issue after updating Nvidia high definition audio driver, Nvidia video driver or Geforce, you will be able to fix it with one of the following solutions. Check it one by one.
·         Reinstall or roll back audio drivers
Sometimes, the no sound issue is caused by incompatible drivers, may because the audio drivers are not properly or completely installed while updating. So, this time, the best possible way is to reinstall the audio driver on your PC.
Go to the Device Manager > Sound, video and game controllers > double click the audio driver > open the Driver tab >click "Uninstall Device" > confirm to uninstall the driver. Once the driver is completely removed from your PC (do not forget to restart your PC after that), you'll be able to reinstall the driver to see if the issue is fixed. In terms of reinstalling drivers, you have 2 options: download drivers from the official site, or take advantages of reliable driver updater tools and most of them ensure 1-click driver update, easy and safe.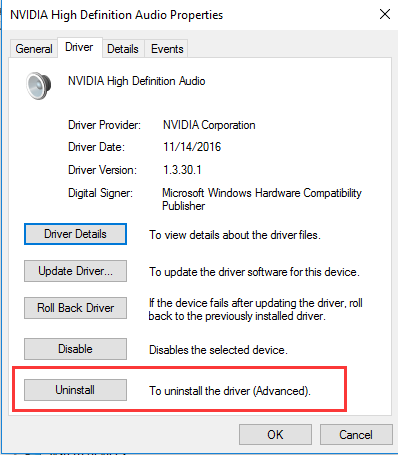 tips
In addition to audio drivers, you can try to reinstall GPU drivers as well. Sometimes, a few important files will be erased or corrupted during the installation process. So, reinstall GPU drivers for Nvidia graphic processor can help fix no sound issue.
You cannot trust the latest versions of the drivers, and then the safest but effective way to fix no sound issue is to roll back the driver to its previous version. In the Driver tab, you'll find "Roll Back Driver" option, and simply click the button and roll back to the previously installed driver.
·         Change Settings in BIOS
If you have already tried out the above solutions, and failed, then the no sound issue may be related to the BIOS. Fortunately, you can resolve it by changing some BIOS settings. Firstly, restart your computer, continuously press the Delete button to enter the BIOS settings.
Ø  Turn on onboard sound device in BIOS
Ø  Turn off Nvidia HDMI Sound Adapter in BIOS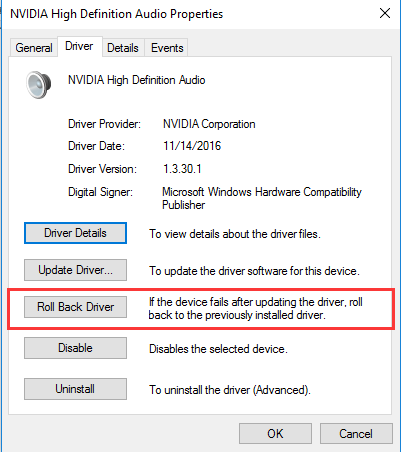 How to Fix No Sound after Updating Realtek Driver
If you are sure that no sound issue appears after updating Realtek driver, you can try the following solutions. Reinstall or roll back the driver is feasible way, here are some others:
·         Check system sounds and speakers
Since the driver update could probably change your sound preferences, so you can check the settings of system sounds and speakers first. Right-click the speaker icon > Volume Control, and make sure all sounds and speakers are active.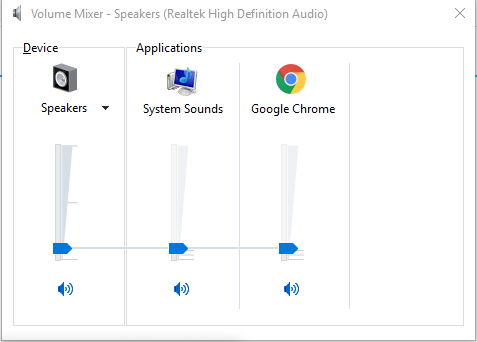 ·         Restore default playback device settings
This is quite common in Windows 10 especially. If your default playback device is changed due to the driver update, then this results in no sound issue. Reset default playback device, and restore all the settings would help fix.
Right click the sound icon > Audio Devices, there are more than one devices are listed, choose the Default Device, and double click (or right click and choose Properties). Go to Advanced and click "Restore Defaults".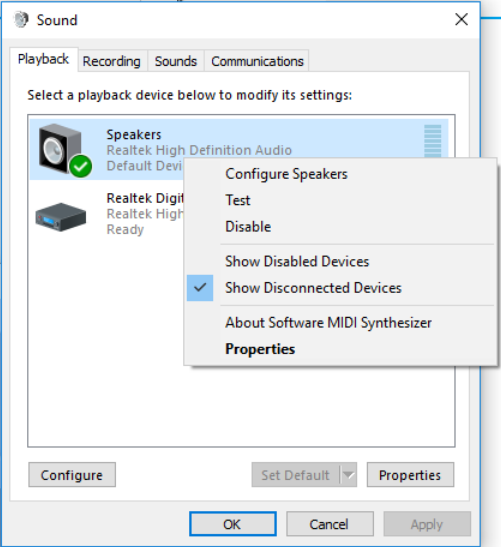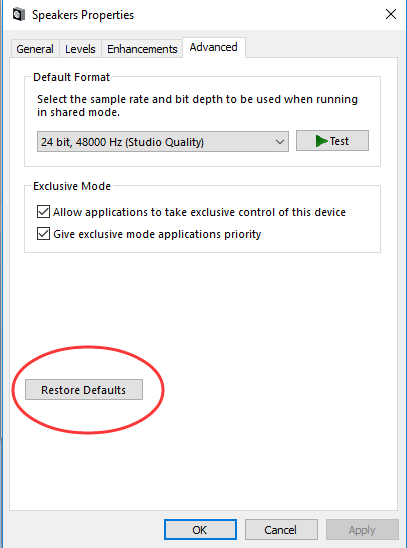 No Sound Fix Tool
If you are encountered no sound after updating drivers, and have no idea about why, the easiest solution is to make full use those no sound fix tools. We've tested many no sound fix tools and here we recommend you go with Driver Booster. Its tool helps fix no sound issue with few simple clicks. No matter what the cause is, it fixes no sound problem of audio devices, easy and free to use.