by Jennifer | Jan 13, 2022
Are you a gaming enthusiast? If yes, then you might know about Razer. It is one of the most popular gaming hardware companies across the world that introduces lots of outstanding products. The company has released software, known as Razer Synapse, which enables you to revise controls or assign any settings to your Razer peripherals, and the settings you made will automatically save to the cloud. Although it's exquisite software, there may be some instances when some issues can appear. 
If you're one of those players, who are big fans of Razer, then there are lots of possibilities that you would be having experience of Razer gaming mouse and keyboard. The introduced products by Razer aren't only versatile but reliable also. However, sometimes you might face some critical issues when using Razer Synapse. 
One of the most prominent issues is that you can't be able to access Razer Synapse. If you're a gamer, then having no access to Razer Synapse could be frustrating for you. It is frustrating because after having the mentioned issue, you won't be able to use a mouse and keyboard connected to your PC, and your game won't work. Therefore, we jump in to help you with a set of Razer Synapse Problems and their solutions as well.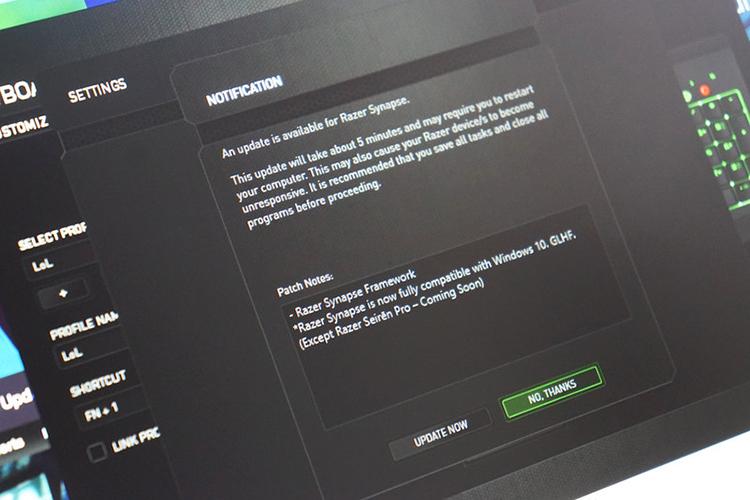 Some major issues are there, and maybe you're suffering from one of them: 
•  Chroma Compatible Games aren't working 
•  Synapse not picking up the mouse 
•  Synapse 3 Issue
•  Terrible Audio Sounds 
•  Can't log in into your account on Synapse
•  Mouse and Keyboard Not Working
•  Profile Switching
Before going ahead to the solutions to your problem, you should first detect the reason why Razer Synapse isn't working on PC. Firstly, ty to restart your computer as this action refreshes your OS (Operating System) and remove all corrupted or temporary files that could be causing the issue. Secondly, check all of your Razer devices to ensure they aren't outdated or corrupted because it causes to stop Razer Synapse work. As mentioned above, some major factors cause a particular issue ranging from an outdated Windows update to a corrupted Synapse Software. Some steps are listed to fix the said problem.
The issue appeared when I was playing Overwatch
Overwatch is one of my favorite games because of its prominent features like Team-based and first-person shooter gameplay. I was playing the game, then suddenly mouse and keyword stop working because of Raze Synapse got crashed. Having such kind of issues isn't a big deal as every gamer should all the possible reasons that will happen or cause the problem.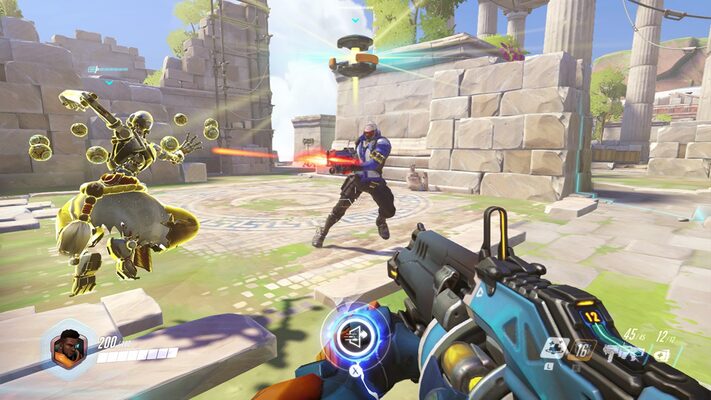 Try to Reinstall Razer Synapse 
If Razer Synapse isn't working because of a corrupted software, then you should follow the best way to uninstall and then install Razer Synapse back to your PC. Follow the mentioned steps to complete the procedure. 
•  Hit Windows +R to open Run Application
•  Type "appwiz.cpl" and hit "Enter" Key
•  Use Mouse right-click to unlock the Program
•  Hit Windows + E to open "File Explorer," paste the location path "C:\programfiles (x64)\razer."
•  Using "View Tab," unhide all items
•  Remove all files from the said location
•  Hit Windows + E to rerelease File Explorer and go to the given location – C:\programdata\razer directories and delete all registry files. 
•  Restart Your PC
•  Lunch "Run Program" and type command "devmgmt.msc"
•  Expand the category and right-click on the device you are willing to uninstall
•  Hit to Uninstall and made sure you have deleted the driver software also
•  Repeat the same method for all Razer Devices. Unplug the devices from your PC and make a reboot. 
•  Turn off all Anti-virus shields and firewall apps
•  Try to install the latest version of .Net Framework and reboot your PC
•  Now, download the Razer Synapse from its official site and install the software. 
After that, if your problem is still there, then try out the second method mentioned below. 
Disable Razer Surround 
Razer Surround could be a reason for stopping Razer Synapse from working, and your problem would be solved by disabling it. Here's a method of how to Disable Razer Surround that actually may be helpful for you as many users had said their issue got resolved after following that step, including me. 
•  Uninstall Razer Synapse and Delete Old Files 
•  Download Razer Synapse again, install it and connect your PC to the internet
•  Click on Razer Surround and hit cancel. Don't try to update and reboot your PC when completed. Once your PC get started, see is your problem solved or still there. 
Uninstall/Disable Antivirus 
Still, Razer Synapse isn't working after following the first two given methods. We know how much it is frustrating when you're in the mod of playing the game and come to know that Razer Synapse isn't getting ready to work. As a gaming enthusiast, I can clearly understand your feeling at that time. So, there is a third method that you could try to make the software in a working position. 
•  Before applying the first two methods, once you check is there any antivirus installed on your PC. If yes, then uninstall it entirely because sometimes Antivirus software is becoming a reason for blocking the essential files required for the software to work correctly. Therefore, it may become a cause of preventing the data that needed to run Razer Synapse. 
Download Microsoft .Net Framework 
If there's no result, then you should uninstall Microsoft .Net framework 
•  Restart Your PC
•  Reinstall the latest version of Microsoft .Net Framework
Hopefully, it will fix the Razer Synapse Not Working problem. 
Install and Update Missing Drivers
It could also be a problem of Razer Synapse Not Working. You may have a better experience if you are a diehard video game fans, that you can't use GUI Card without driver; similar, how Razer product will work without essential tools. 
•  You can use any popular driver update tool for PC to automatically update all of your required drivers.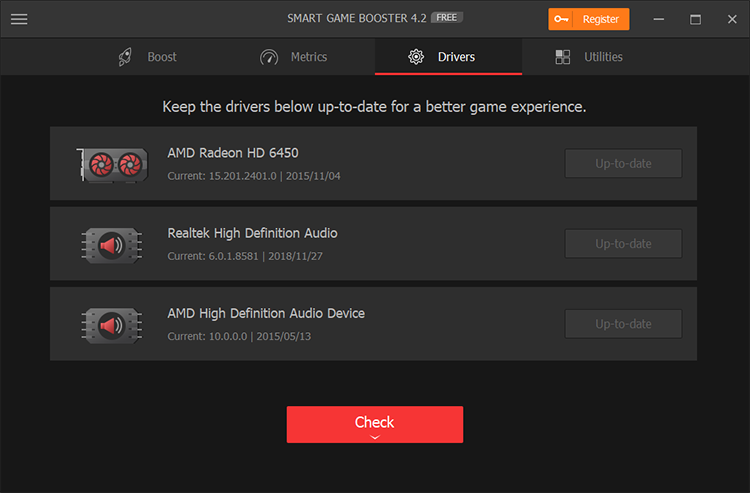 Lastly, Check Compatibility
If no one method is working over your PC, you also have the last option to check compatibility that you can do by following these steps: 
•  Open Synapse Properties 
•  Press the Compatibility Button
Make sure, while you are checking compatibility, you have opened with admin, and there's no antivirus is activate.